EAM Processes and Systems

At a Glance
Authorized Business Partner of IBM Maximo and Alliance Partner of Infor EAM
Proven enterprise-level implementation methodology and systems knowledge databases
One of the largest independent implementers focused specifically on EAM systems and programs
Enterprise-level planning, design, configuration and global deployment experience across industries
We provide comprehensive EAM strategy planning and process consulting for asset management personnel to assess their current situations and prepare multi-year asset management strategies for building and maintaining world-class capabilities and infrastructure.
A Fully Integrated Global EAM Service Provider
GenesisSolutions is a leader in the Enterprise Asset Management (EAM) space, having established a reputation over 20 years as one of the largest independent, fully integrated EAM service providers. We represent over 150 professionals who support a broad range of industries in the areas of EAM and Asset Reliability.
GenesisSolutions is a fully authorized IBM Gold Business Partner and Infor EAM Alliance Partner.
Our EAM solutions are designed to meet the needs of customers within all sectors of asset management, and spanning every major capital intensive industry. As a strategic partner of IBM Maximo and Infor EAM, we support some of the largest companies through the development and implementation of EAM systems.
CMMS Applications and EAM Software
We have provided customers with system implementation, configuration, upgrade, and support services since 1999. Our team has in-depth understanding of all major functional areas within leading CMMS applications including expertise in the underlying maintenance processes that drive the configuration of the applications. GenesisSolutions is one of the only solution providers with the capabilities to combine both system implementation and integration services along with maintenance program develop and execution strategies.
---
Software Products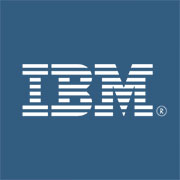 IBM Maximo
GenesisSolutions is a fully authorized IBM Gold Business Partner with a large team of Maximo certified implementation and infrastructure professionals. We work with asset-intensive organizations to develop comprehensive maintenance strategies and incorporate business processes into the Maximo CMMS application.
---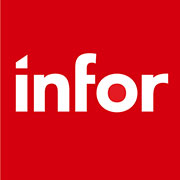 Infor EAM
As an Infor EAM Alliance Partner, we combine proven enterprise asset management capabilities and strategies with an innovative technology solution to support increased reliability, predictive maintenance, regulatory compliance, reduced energy usage and sustainability initiatives across industry sectors.
---
Software Solutions and Implementation Partners
GenesisSolutions has been the market leader in North America in supporting, implementing, configuring, customizing, integrating and upgrading multiple CMMS applications. Our CMMS application experience includes mobile solutions, calibration, linear assets, transportation, industry specific solutions and multiple third party add-ons from business partners and vendors. We work closely with our implementation partners to ensure proper training and certifications for our resources to maintain expertise with continuing product updates and enhancements. In addition to application specific training, many within our staff contain additional certifications including PMP, CMRP, and ISO.
A Proven Approach to Improving Asset Management
Our approach to maintenance process improvement services is based on structured methodologies driven by empirical evaluation of customer operations. Leveraging our reliability, engineering and systems expertise, we drill down to the hard data to develop EAM process solutions. Our solutions have generated lasting cost savings and efficiency improvements—at times up to 30% bottom-line improvement of operations.
Back to top